My Qualifications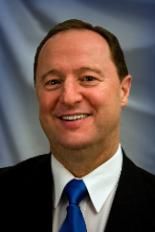 I live and work in the Puget Sound area since August 1990. I am a licensed insurance agent since 1979, and was a licensed securities agent in the 1980's and a licensed loan officer between 1995 and 2000. These three areas of experience allows me to help my clients safely prepare for retirement without the worry of the ups and downs of the stock market, bank failure and real estate fluctuations.
I have been insurance licensed since July 1979, when I started my career in North Bend/Coos Bay, Oregon. I built one of the largest agencies on the Oregon coast, specializing in senior products. In 1990 I thought the grass looked greener in the Seattle area and so I moved and have lived in the Snoqualmie Valley ever since.
Over the years I have taught insurance courses for continuing education and for the attaining of professional designations. On invitation I have taught finance and insurance courses at Southwestern Oregon Community College. I currently hold the professional designation of LUTCF.
I have, and continue to volunteer my time serving the public in organizations of my community such as Elks, Lions, Moose, Rotary, Life Underwriters, Business International, Boy Scouts of America, the Church of Jesus Christ of Latter-Day Saints, and serving on the board of the Sno-Falls Credit Union, etc.
I attended Southwestern Oregon Community College majoring in music and Brigham Young University where I changed my major to business management.
I sang and traveled with the "All Northwest Choir" and the "United States Honor Choir" where we toured Europe for six weeks and performed in some of the most historic and beautiful buildings of the world.
I have been married for 35 years, have 7 children and 13 grandchildren. My family is as important to me as the sun is to the earth.
I am proud to be an American, and cherish our constitution with the freedoms we experience because of it. We may go through difficult times in our lives, but we still have the best country in the world and we must continually fight for our freedoms and the rich blessings endowed by our creator.
I am dedicated to developing lasting relationships with all of my clients. I believe in helping you assess your financial goals and participate in the management of your finances and financial security.
I am looking forward to use my expertise and experience at Windsor Financial Services LLC to help you pursue and achieve your financial goals.